Free Car Seat Inspections
The Corcoran Police Department offers free car seat inspections to Corcoran residents for car seats of all sizes. Car seat inspections are by appointment only.

To schedule an appointment with the department's state-certified car seat technician, please click here for an appointment time.

Car seat inspections take approximately 30 minutes.

What You Need To Do For Your Car Seat Inspection
Please install your car seat, and bring both the owner's manual for your car and the car seat manual to the inspection. Car seats over six years old should be replaced. Technicians will not install car seats that are over six years old.

---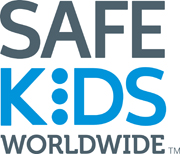 For more information visit: