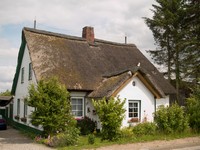 Abandoned homes may become a harborage for rats which endangers the health and safety of the public.
Code Reminder -- Keep Our City Looking Good
Residents play an important part in maintaining our city's quality and appearance. The City has standards describing how property owners must maintain buildings and grounds and relies on concerned residents to maintain their property and notify the City if a neighborhood property is becoming a problem.
When a nuisance is found to exist, the Code Enforcement Officer will review the violation and determine what steps will be taken. The property owner shall be responsible for compliance with all code violations. Report a nuisance or ordinance violation by calling City Hall at 763-400-7033, and report to Mike Pritchard.
Abandoned and Junk Vehicles
In accordance with City code governing junk vehicles ,no person shall store outside or there shall be no collection of unused or unusable motor vehicle bodies, parts and engines and related accessories, with the exception of appropriately licensed pioneer, classic or collector vehicles. A junk vehicle is any vehicle three (3) years old or older that does not have valid, current registration and is extensively damaged and apparently inoperable. City Code Chapter 80 Title VIII:80-1.
Nuisances - Refuse, Litter and Weeds
Waste, debris and refuse must be kept in an enclosed building or a closed container. This includes wood waste, tree trimmings, shavings, furniture, appliances, machinery and abandoned vehicles which may become a harborage for rats, snakes or vermin or which may be conducive to fire, or which endangers the health, safety or welfare of the public. All property owners of the city are responsible for theremoval, cutting or disposal and elimination of noxious weeds and rank vegetation or uncontrolled plant growth on their property. Residents should look for Canada Thistle and Purple Loosestrife, both listed as prohibited noxious weeds by the MN Department of Agriculture. They must be cut before they reach a height of 12 inches. Canada Thistle and Purple Loosestrife can be controlled a variety of ways. Check the University of Minnesota Extension Service web site (http://www.extension.umn.edu/) to learn more. City Code Chapter 82 Title VIII:82-1.
Home Occupation
Certain occupations are prohibited in residential zones, including manufacturing, retail, where the customer comes to the home, and repair businesses. Business that operate only by phone or mail are generally permitted.
If you operate a business from your home, you may need a Home Occupation License. All home occupations must register with the City.